---
History Coming Events Topics Other Sites To Visit Convention Membership Sponsors Shop Gallery
---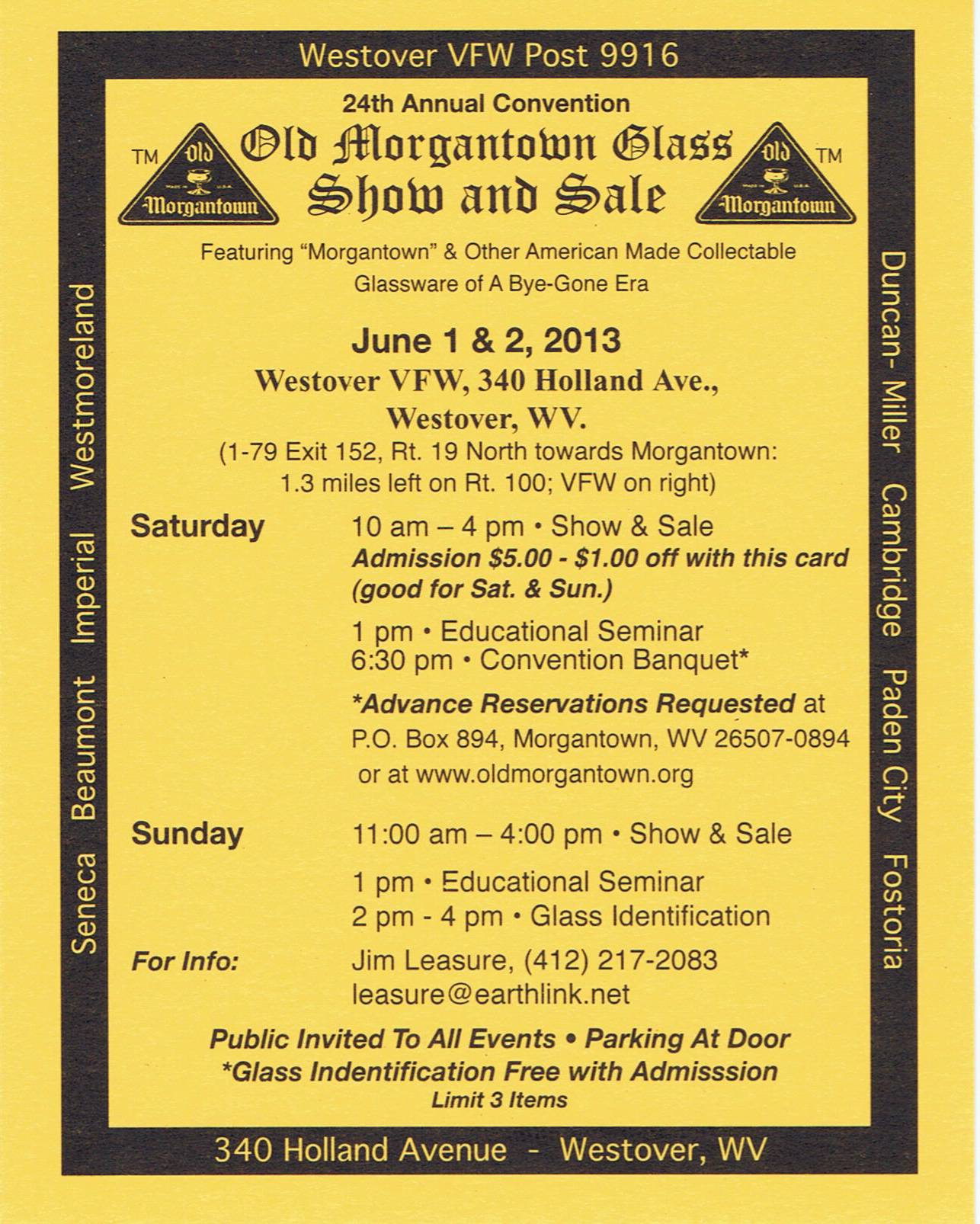 Check out the convention page for more information on the events planned for this years convention.
******************************************************************************************************
WOW! Look what showed up recently.........meet our raffle prize for the 2013 Convention. This gorgeous #35-1/2 Spanish Red Electra 10" handled vase is a stunner and will be a great addition to anyone's collection. Raffle tickets may be purchased using the form on the inside back dust cover of the Topics, and will also be for sale at many of the upcoming glass shows and events around the country during the coming year. Don't miss your chance at this beauty!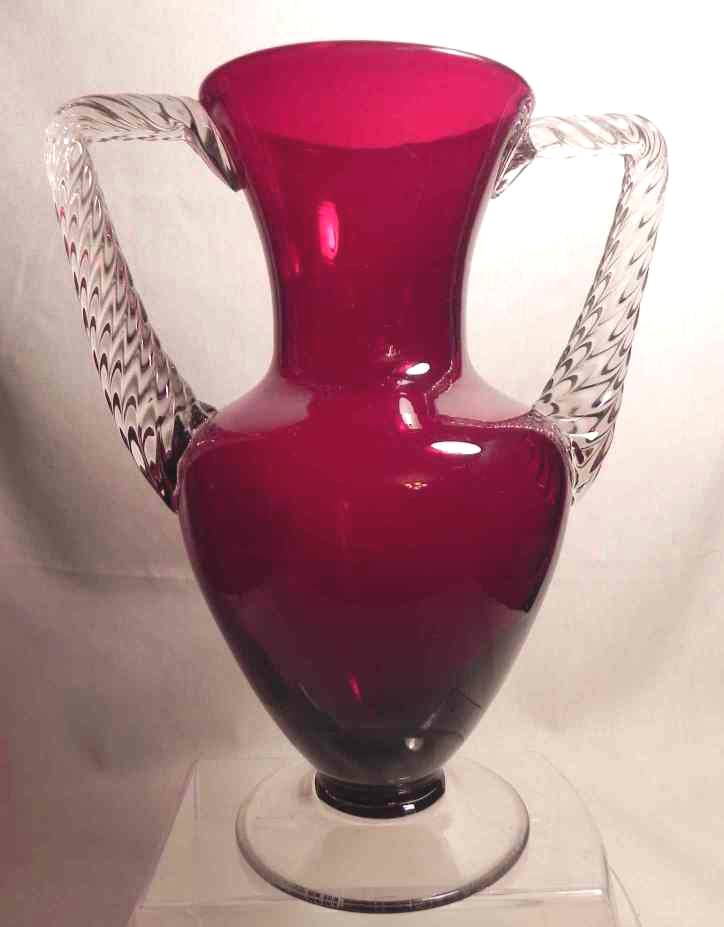 ---
Check out the two newest additions to the items for sale to help support our museum rebuilding efforts. OMGCG now offers 2 great styles of tote bags in a variety of colors and silkscreened with our name, logo, and website. Perfect for many jobs on a daily basis, these are also wonderful for carrying home your prized purchases from your favorite glass shows. Click here to go right to the Shop page.
---
The Old Morgantown Glass Collectors' Guild 23rd Annual Convention Show and Sale is now history - and we had a great time.
Congratulations go out to OMGCG's newest basket case......Allyn Rosa. Allyn was the proud winner of this year's raffle prize...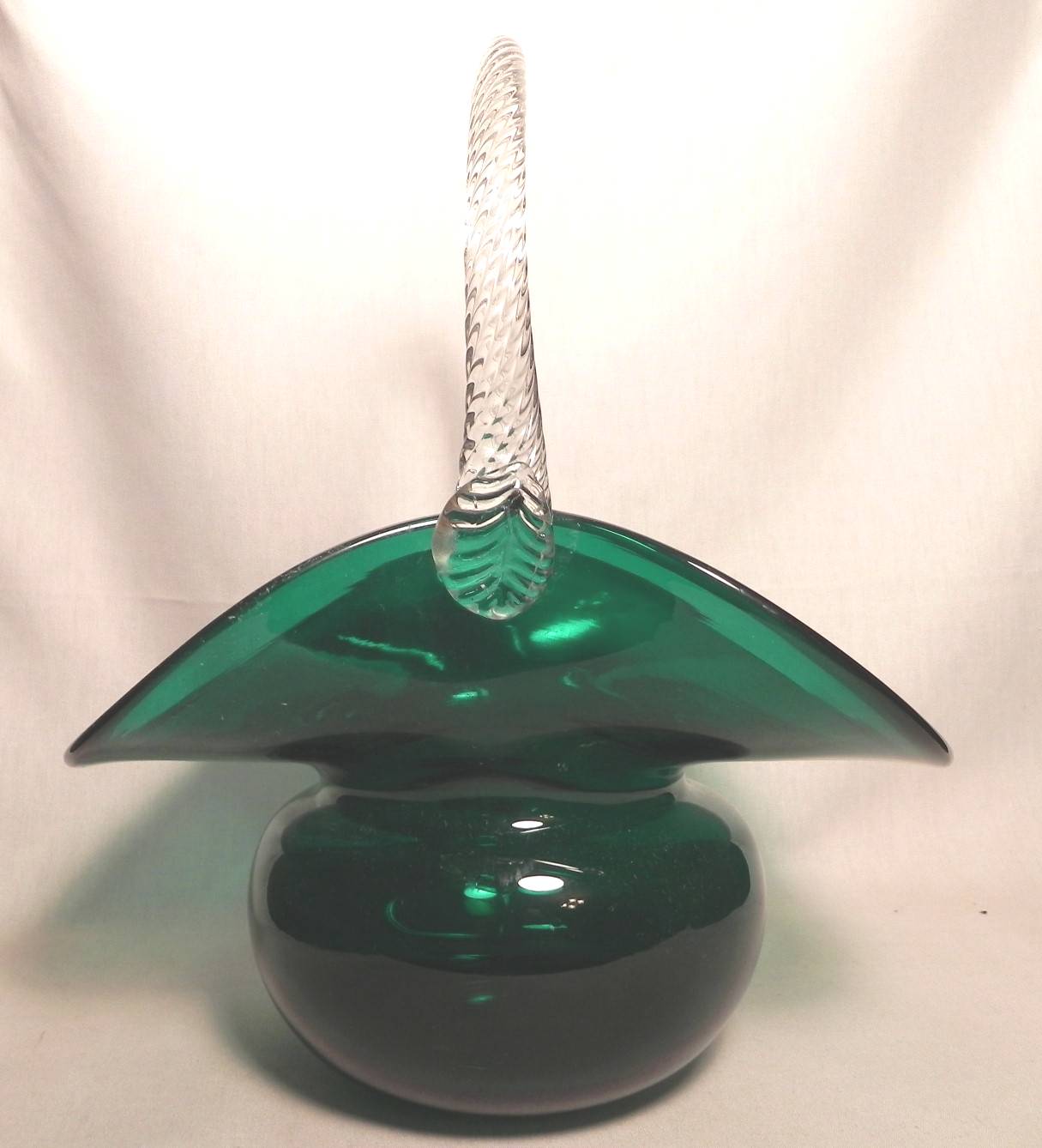 Next year's prize has not yet been selected - stay tuned for more information on it as it becomes available.
And, check out the convention page for all the news on the events from convention.
OMGCG website by Labyrinth Solutions, Inc.
Last modified: 05/27/2013